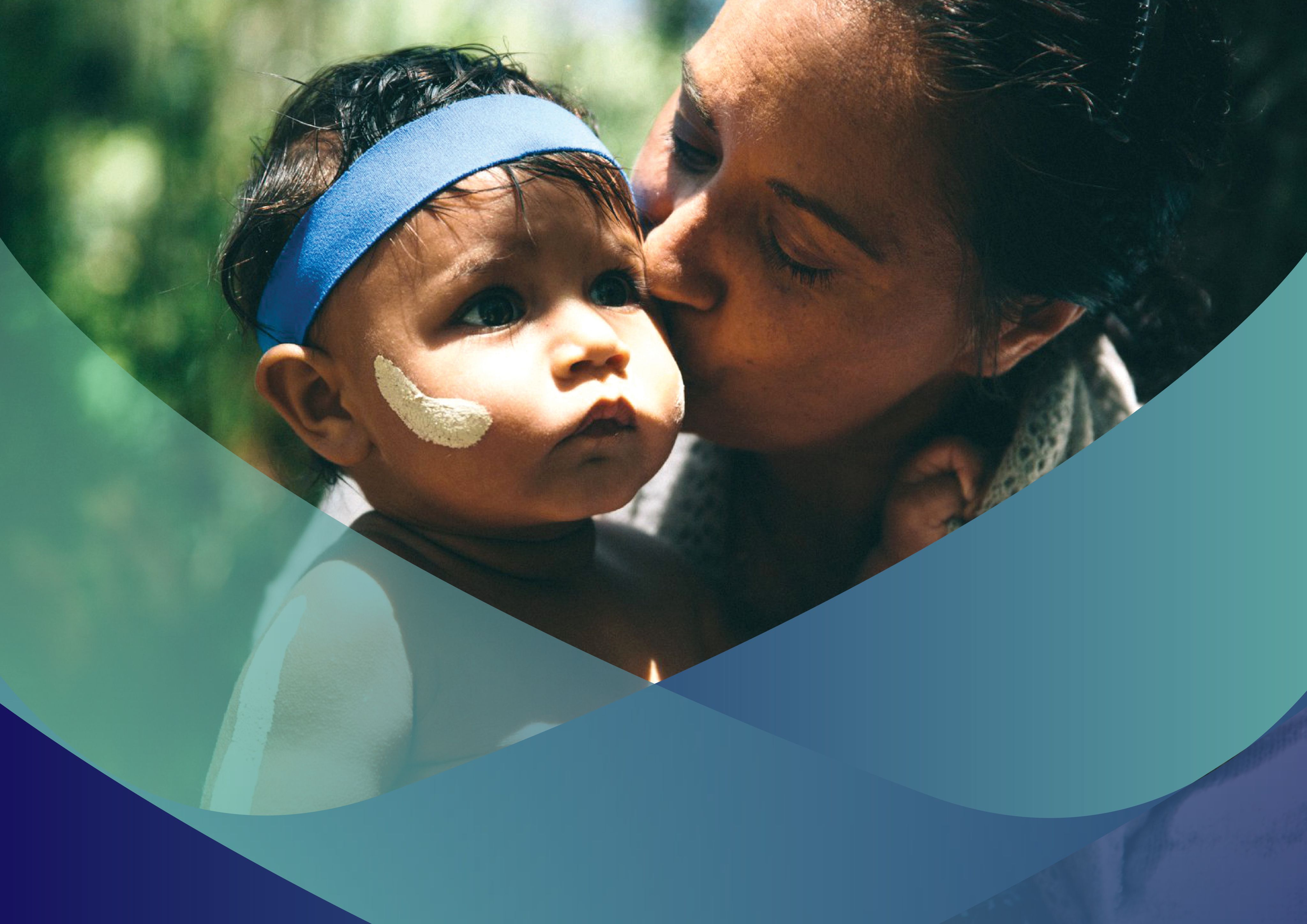 Acknowledgement of Country and Australian First Nations Traditional Owners and Cultures
Charles Darwin University acknowledges and respects the many Australian First Nations traditional custodians of the lands upon which our campuses and centres are located.
We acknowledge and pay our respect to the Larrakia who are the traditional custodians of the lands upon which our Darwin, Casuarina, Waterfront, and Palmerston campuses are located.
We acknowledge and pay our respect to the Arrernte who are the traditional custodians of the lands upon which our Alice Springs campus is located.
We acknowledge and pay our respect to the Jawoyn, Wardaman and Dagomon who are the traditional custodians of the lands upon which our Katherine campuses are located.
We acknowledge and pay our respect to the Gadigal who are the traditional custodians of the lands upon which our Sydney campus is located.
We acknowledge and pay our respect to the Turrbal and Yuggera who are the traditional custodians of the lands upon which our Brisbane centre is located.
We acknowledge and pay our respect to the Woiworung who are the traditional custodians of the lands upon which our Melbourne centre is located.
We acknowledge and pay our respect to the Kaurna who are the traditional custodians of the lands upon which our Adelaide centre is located.
We acknowledge and pay our respect to the Whadjuk who are the traditional custodians of the lands upon which our Perth centre is located.
We acknowledge and pay our respect to the Kundjey'mi who are the traditional custodians of the lands upon which our Jabiru centre is located.
We acknowledge and pay our respect to the Warumungu who are the traditional custodians of the lands upon which our Tennant Creek centre is located.
We also acknowledge and pay our respect to the Kungarakan (Batchelor and Adelaide River), the Yolngu (northeast Arnhem Land) and the Tiwi (Tiwi Islands).
We acknowledge Australian First Nations peoples' long tradition of sustaining their communities and environments over thousands of years. They are the first educators and first innovators.
They are the holders of knowledge that makes an important contribution to the improvement of our local, national and global communities.
We extend our respect to Elders - past, present and emerging - and to all First Nations people.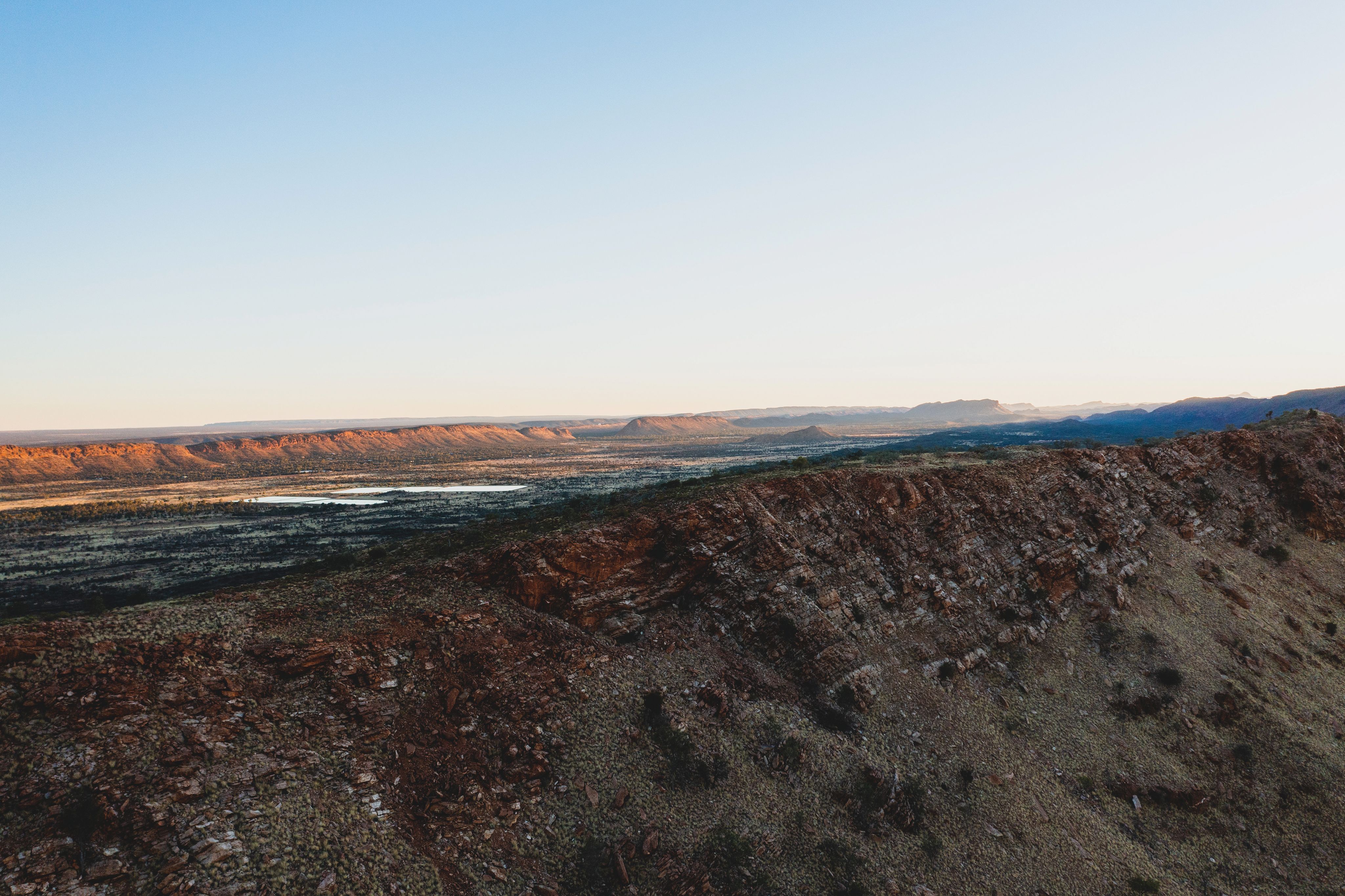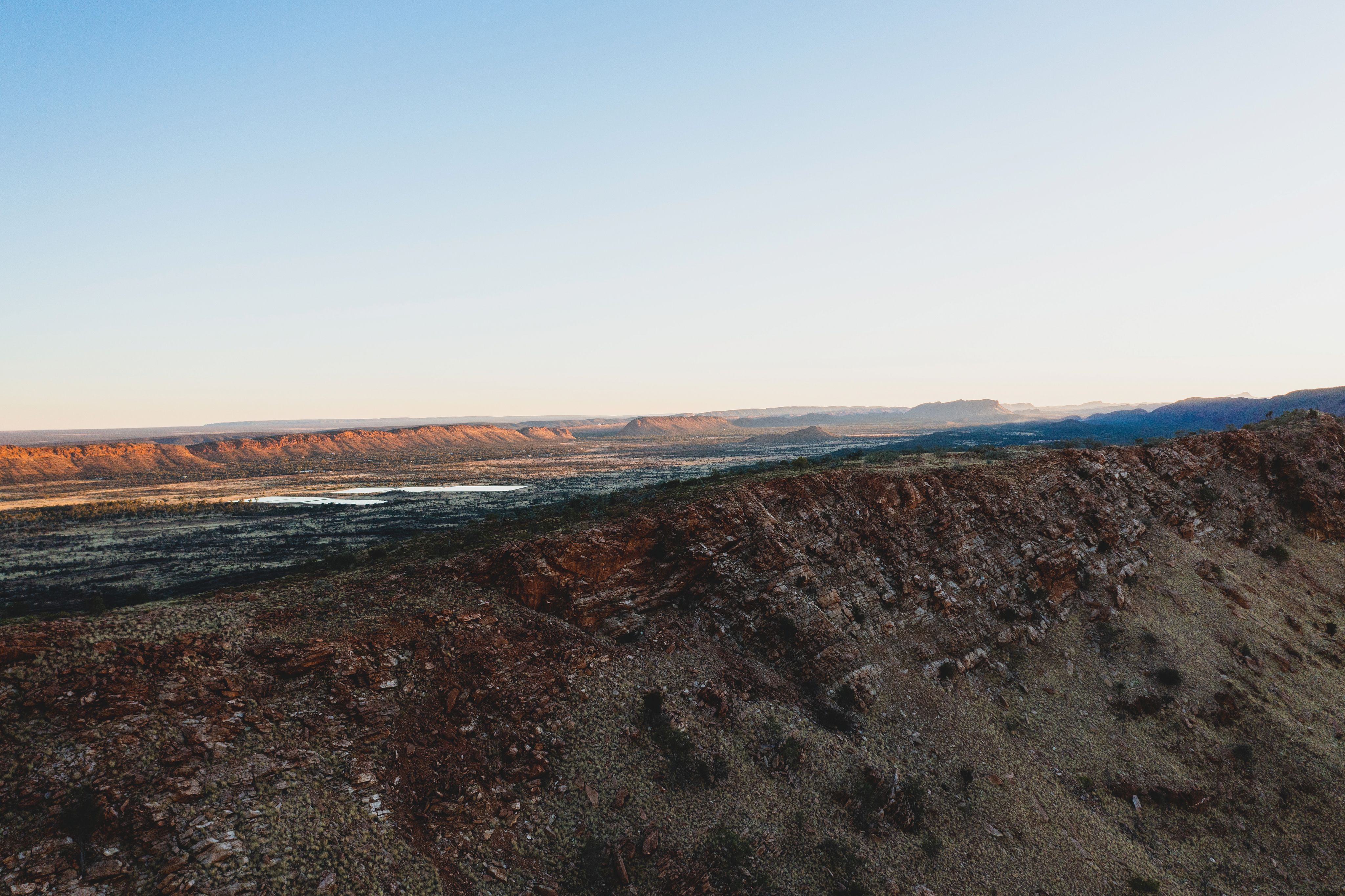 Message from the Vice-Chancellor
Since arriving in the Northern Territory in April 2021, I have been fortunate to share countless conversations with members of the CDU community, both here in the Northern Territory and elsewhere, and quickly came to realise that CDU is a great university with truly amazing supporters.
Our connections will help us realise the mutual benefits of learning, undertaking research and working together to ensure our communities grow and prosper. Connections are the most important tool we have and will allow the University to meet the tertiary education and research needs of the communities we serve.
As the year draws to a close, I am delighted to present the 2021 Donor Impact Report, which highlights the positive impact that our donors have on this institution. It is also a timely reminder that there is no group of people more connected and committed to the University, than those who financially support it.
CDU has faced many challenges in the past, but none so wide-ranging or unforeseen as the current global pandemic. We will feel the effect of COVID-19 for many years to come, but knowing that we have a community that wrap around and support our students in their darkest hour, is truly inspiring.
You have donated to give students the opportunity to improve their life's path through education. You have supported research and innovation that will make lasting generational change. You have given back to our community when they were in need, and you have made our society stronger and our culture richer by doing so.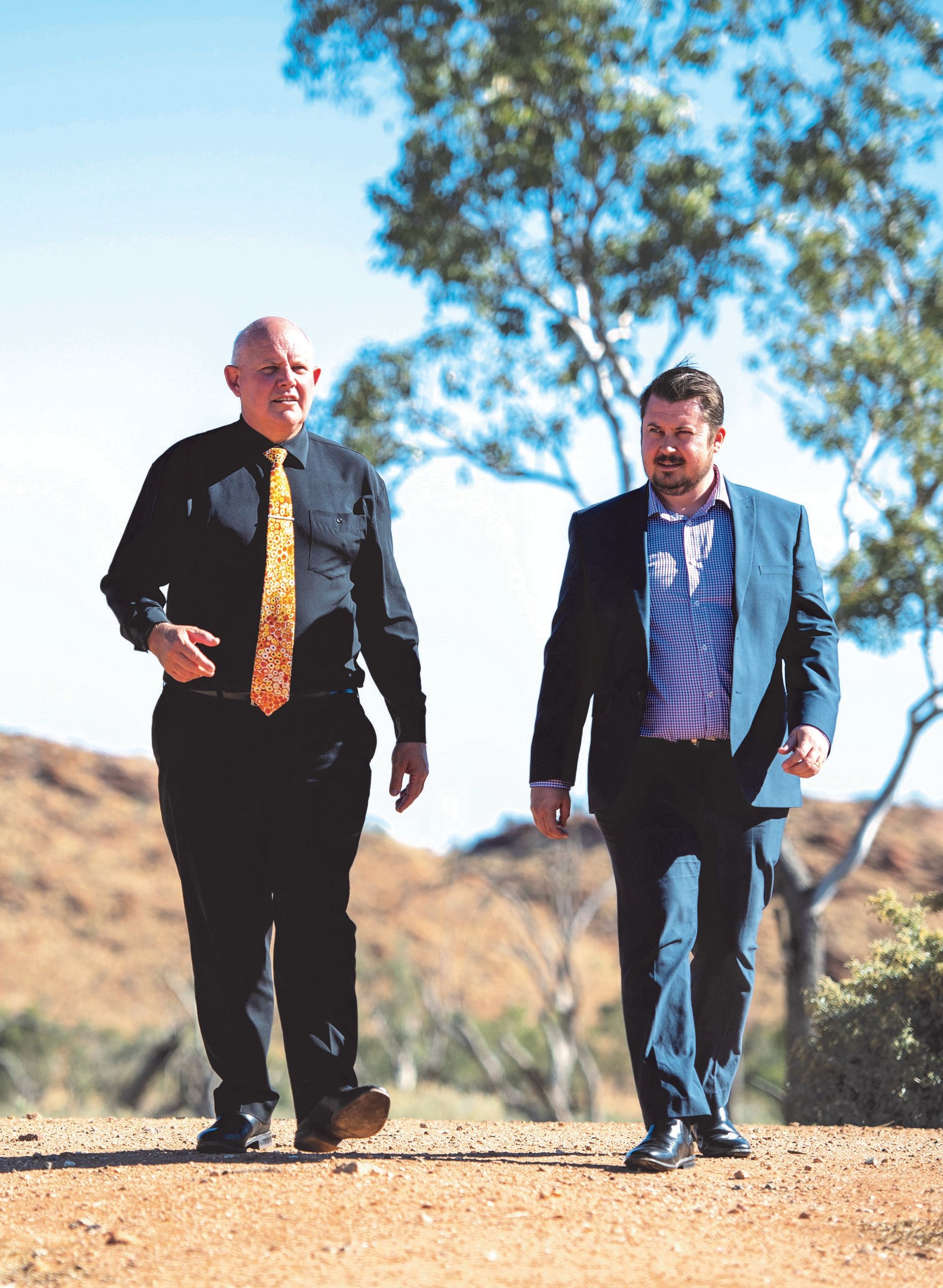 I am inspired by your generosity.
In these pages, we recognise those whose contributions are creating the CDU of tomorrow, and we share a few of the many stories of generosity that have helped CDU in a very tangible way.
On behalf of everyone at Charles Darwin University, thank you.
Onward and Upwards.
Professor Scott Bowman AO, Vice-Chancellor and President
Connecting with First Nations Knowledges
Top End Native Plant Society Scholarship is supporting Gabby
Brennan's honours mission to preserve thousands of years of First Nations environmental knowledge.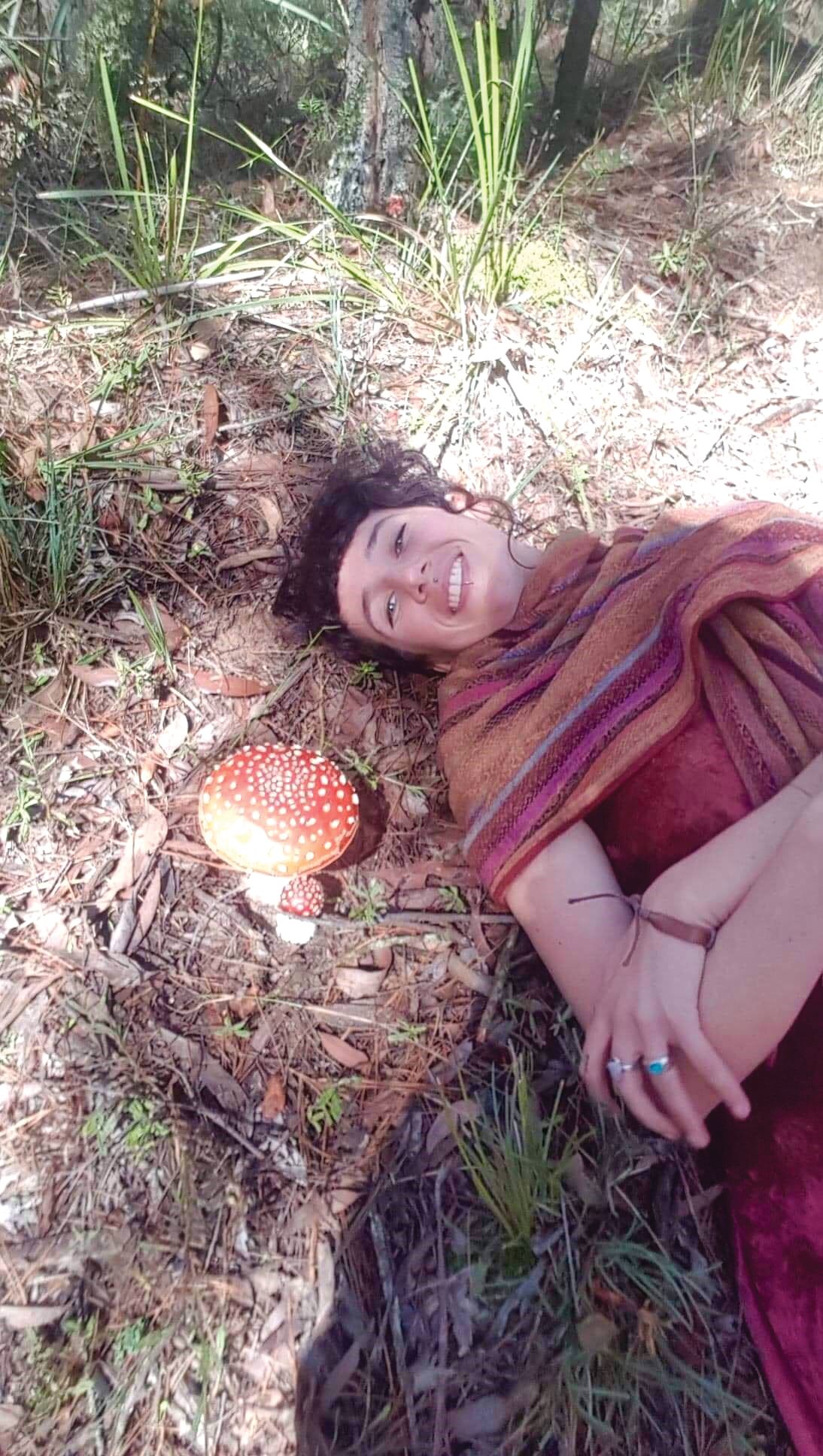 For Gabby Brennan, the unique flora of the Northern Territory is more than preservation. The native food plants within the Territory carry thousands of years of traditional knowledge, which Gabby believes are an understudied and vital part of the ecosystem.
Winning the Top End Native Plant Society Scholarship means much-needed support for her mission to preserve not just the vegetation itself, but the First Nations Australian ways of knowing and doing with edible natural Australian flora.
"I decided last year I would like to do a project that involved working with Indigenous women and their traditional knowledges, and after some initial consultations with rangers, we established that bushfood plants were a very important and understudied part of the environment."
Part of her research is to study the effects of prescribed 'cool' fire regimes by First Nations people, for greater caring of country compared to hot wildfires on significant edible plants. The need for more understanding about First Nations knowledges was reinforced by a recent culture camp with Traditional Owners from the area where Gabby's study will take place.
"We discussed the importance of bushfoods and the need to ensure generational transfer of knowledge of these foods, as well as the immense number of different types of bushfoods that are eaten and their seasonal occurrence."
Gabby's research is raising important questions about
the cultural and sustainable impact of 'hot fires' on the productivity and abundance of these bushfoods.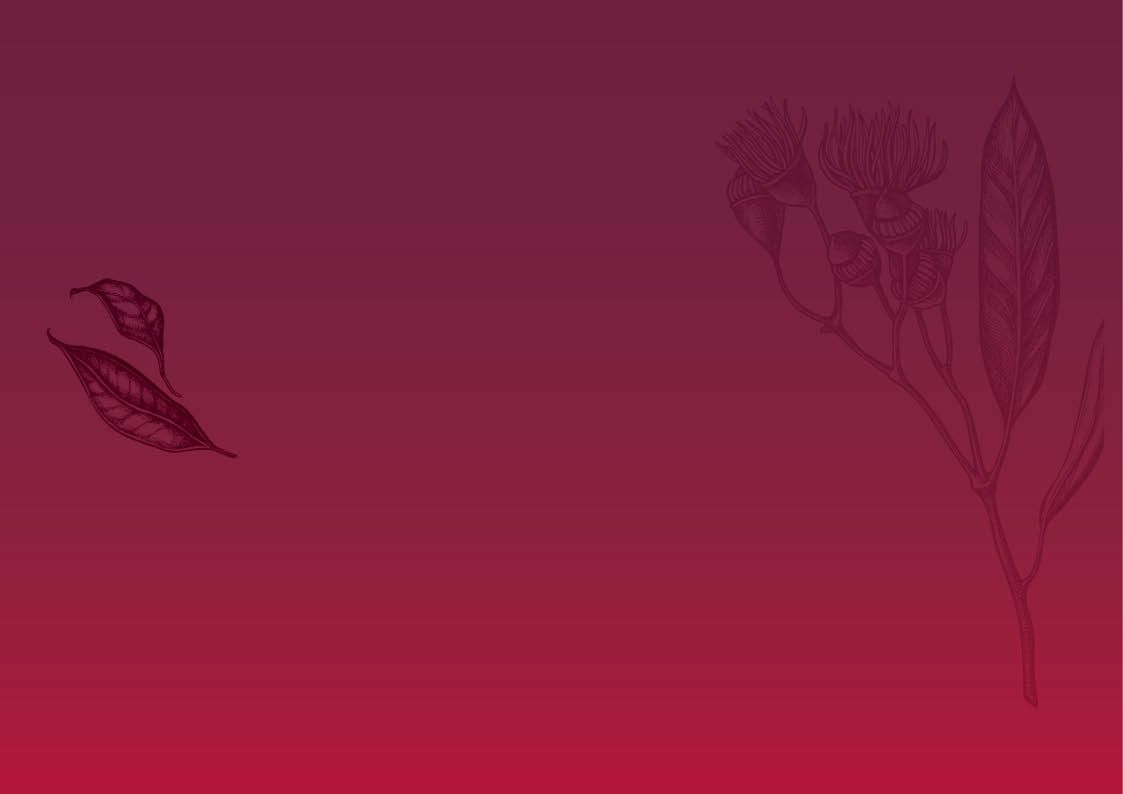 Investing in Society and Culture
Newmont Australia has been a long-time supporter of Charles
Darwin University through the funding of CDU's Scholarship
program, the sponsorship of annual events and by providing
essential engagement activities for our students.
Newmont's industry-leading commitment to inclusion and diversity is part of their investment in the Northern Territory. The four scholarships they support assist underrepresented students in the mining industry with financial help and employment opportunities.
45% of Newmont Australia's first-year apprentices are Aboriginal and Torres Strait Islanders and Newmont work closely with local First Nations communities in relation to projects at two of Australia's biggest mining sites in Boddington (South West WA) and Tanami (NT).
By building close collaborations that focus on 'giving back' as well as the five core values of safety, integrity, sustainability, inclusion and responsibility, Newmont's end goal is to invest in a workplace culture that allows every person to work safely,
contribute to the business, demonstrate leadership and to grow.
Newmont also recognise that female and First Nations students have traditionally been underrepresented in the mining industry and the scholarships they provide are intended to address the imbalance.
Koblenz Hedwig is a recent recipient of the Newmont Australia Scholarship, and due to complete her Bachelor of Environmental Science with CDU this year.
Originally from Darwin and wanting to stay, Koblenz enrolled at CDU to meet like-minded people and enjoy the opportunities provided by CDU, which included scholarships and industry experience. For Koblenz, balancing work with full time study was very demanding, but with the support of her family she was able quit her job to keep her education a priority.
"Winning this scholarship is important to me as it will help relieve some of the pressure of balancing work, life and my studies. I can concentrate more of my time on studying, enhancing my learning experience and maximising my opportunities at CDU."
The scholarship Koblenz won from Newmont Australia has allowed her to follow her passion for the outdoors and take responsibility for the environment. The financial benefits and career bolstering opportunities that her scholarship afforded her, motivated Klobenz to think beyond her studies and reach even higher to realise her dreams.
"I can keep my options open in the future if I decide
to do an honours degree and a PhD."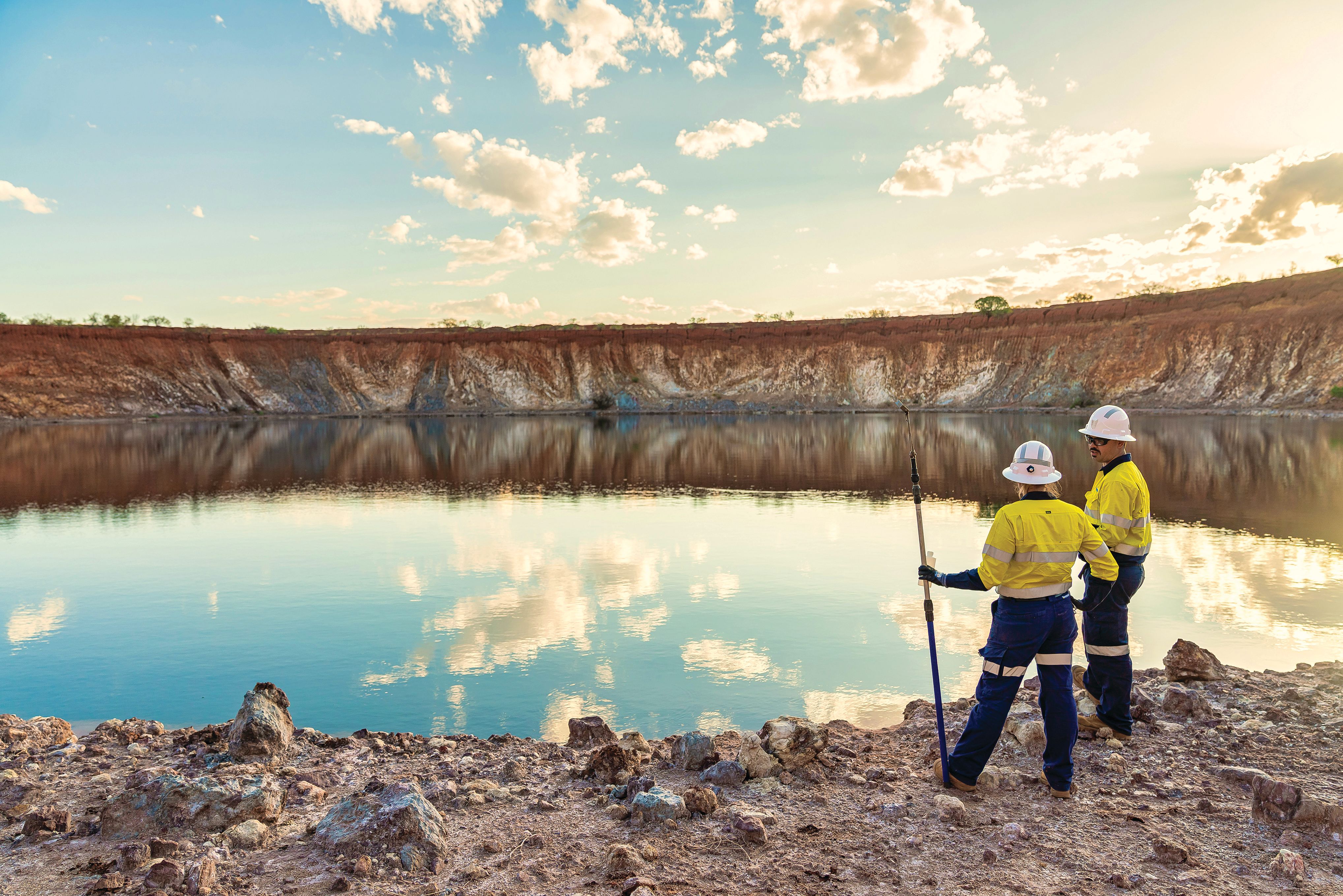 Honouring our Country, Locally and Globally
Karmi Dunn-Sceney's Scholarship legacy lives on through today's young Indigenous Territorians.
The Karmi Dunn-Sceney scholarship was established in memory of Aboriginal elder Carmelita 'Karmi' Sceney, a pivotal and respected figure in the ground-breaking Northern Territory 1974 Aboriginal Land Rights Act. Coming from the Tiwi Islands, Karmi was a talented sports star, listed in the Aboriginal and Torres Strait Islander Hall of Fame for her skills in basketball, netball, softball and soccer, as well as being a formidable leader and advocate for First Nations education through her work with NGOs.
Honouring her work in promoting education and opportunities for First Nations students, the Karmi Dunn-Sceney Scholarship supports students from the Yilli Rreung region to succeed in traditionally underrepresented areas of commerce and accounting.
Ben Tyler is a proud Bininj man from Murdudjurl - a remote Aboriginal community in central Kakadu - and second-year Bachelor of Business student majoring in both International Management and Logistics, and Innovation and Entrepreneurship.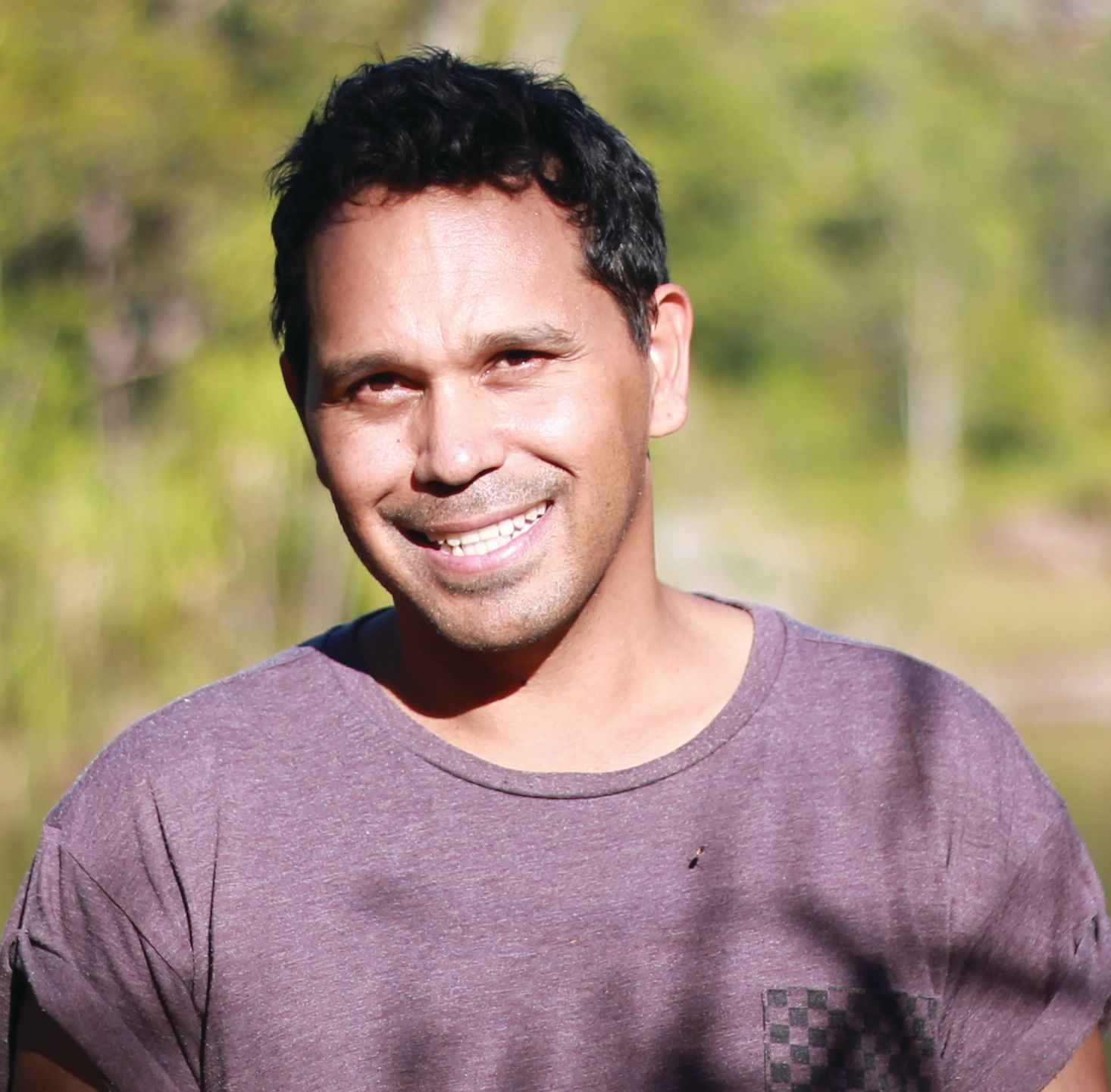 Despite the overwhelming nature of University study, Ben's initiative has seen him evolve his business from providing cultural tourism experiences and offering bush tucker at The Village Central Markets, to the recent development of a new alcohol-free spirit range.
Ben has also recently co-authored a Kakadu-based children's book, Walking In Gagudju Country. Exploring The Monsoon Forest, which was published in June of this year. The book is already stocked in 1500 schools across Australia and can be found in bookstores nationally.
Internationally, Ben has made contributions towards global sustainability with a special Kakadu inspired 'waterlily salad', which he has donated the United Nations Cookbook, set to launch at the 2021 UN Sustainability Summit.
Ben's momentum has only increased with the aid of the Karmi Dunn-Sceney Scholarship, which he plans on utilising to build on his efforts to give back to the community.
"The scholarship will allow me to purchase study-related needs such as textbooks and a printer and to put towards a new Kakadu Kitchen business opportunity and developing a new product for market. When it is successful, in turn, I will give back to other business students through a Kakadu Kitchen Scholarship."
Ben's contributions, local and internationally, have put the communities he supports on the global map. For these achievements to be possible, Ben sought and received help from the Karmi Dunn-Sceney scholarship which has only set his sights on greater goals for his community.
To date, the Karmi Dunn-Sceney scholarship has provided financial assistance to First Nations Australian business, commerce and accounting students young and old to support and encourage their ability to make a difference.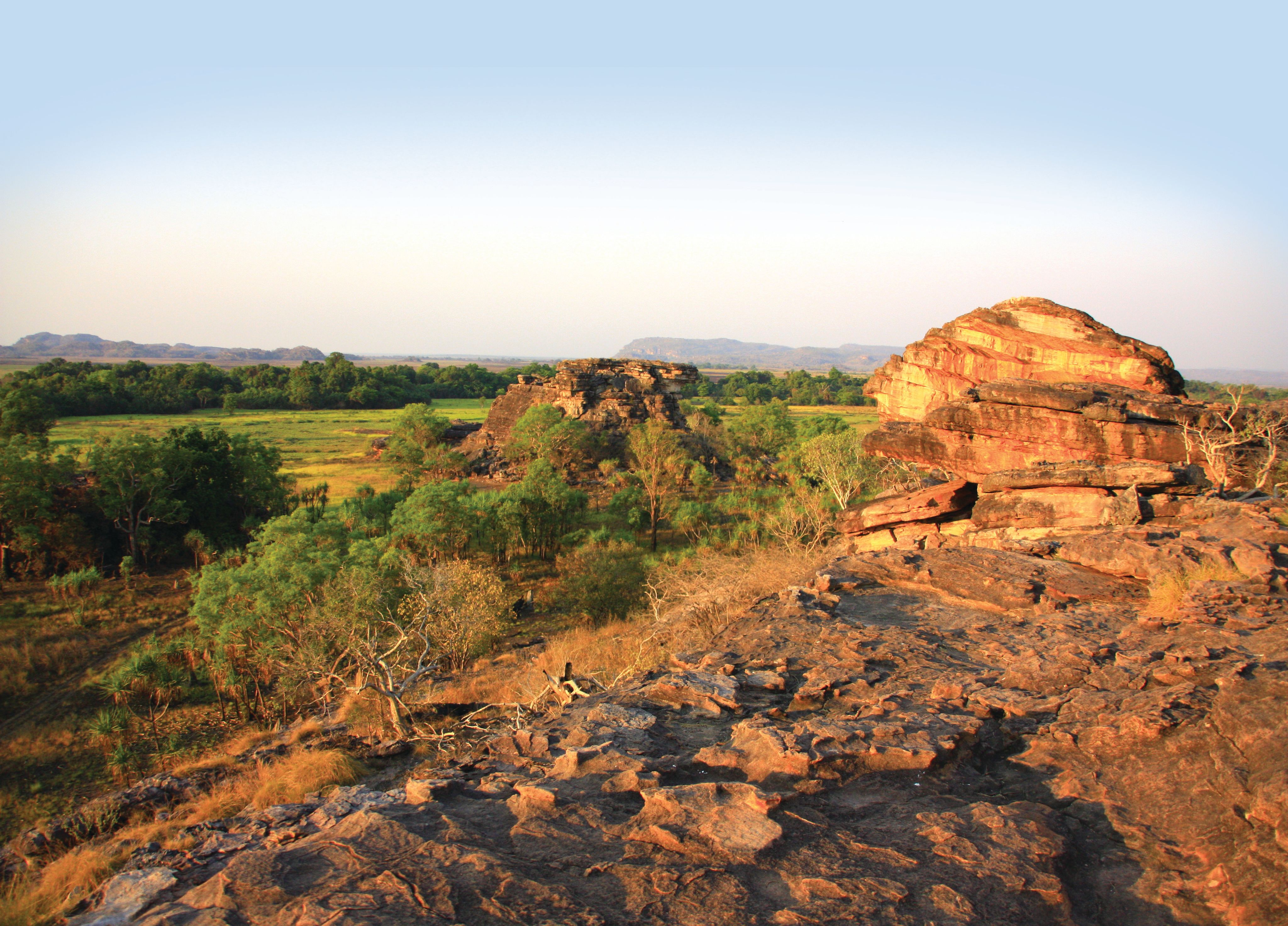 Keeping the Territory Connected
Image: Dragon Taplde at Timber Creek, approximately 1940's. © Connellan Airways Trust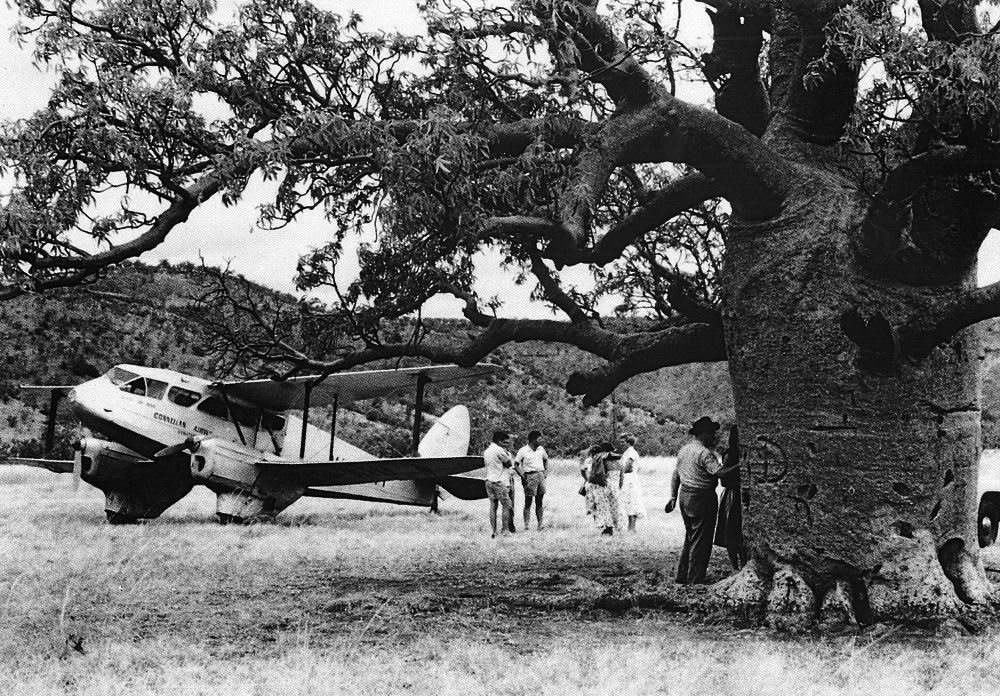 As a uniquely Territorian organisation, Connellan Airways Trust (CAT) has been working to support Australians living in rural and remote areas for nearly 40 years. This year is the first of a three-year partnership with Charles Darwin University providing financial assistance for remote students through CAT's Outback Scholarship program.
Chair of CAT, Mark Coffey said the Trust is pleased to be partnering with CDU.
"In line with the Trust's work, these Scholarships support a variety of educational opportunities for remote people in the Northern Territory. Every outback person who upskills, adds to a thriving outback along the way." Mr Coffey said.
The Trust's objectives for enriching the outback's culture is already coming to fruition through Janelle Guyirkuyir, who is one of two inaugural recipients of the Connellan Airways Trust
Scholarship in 2021.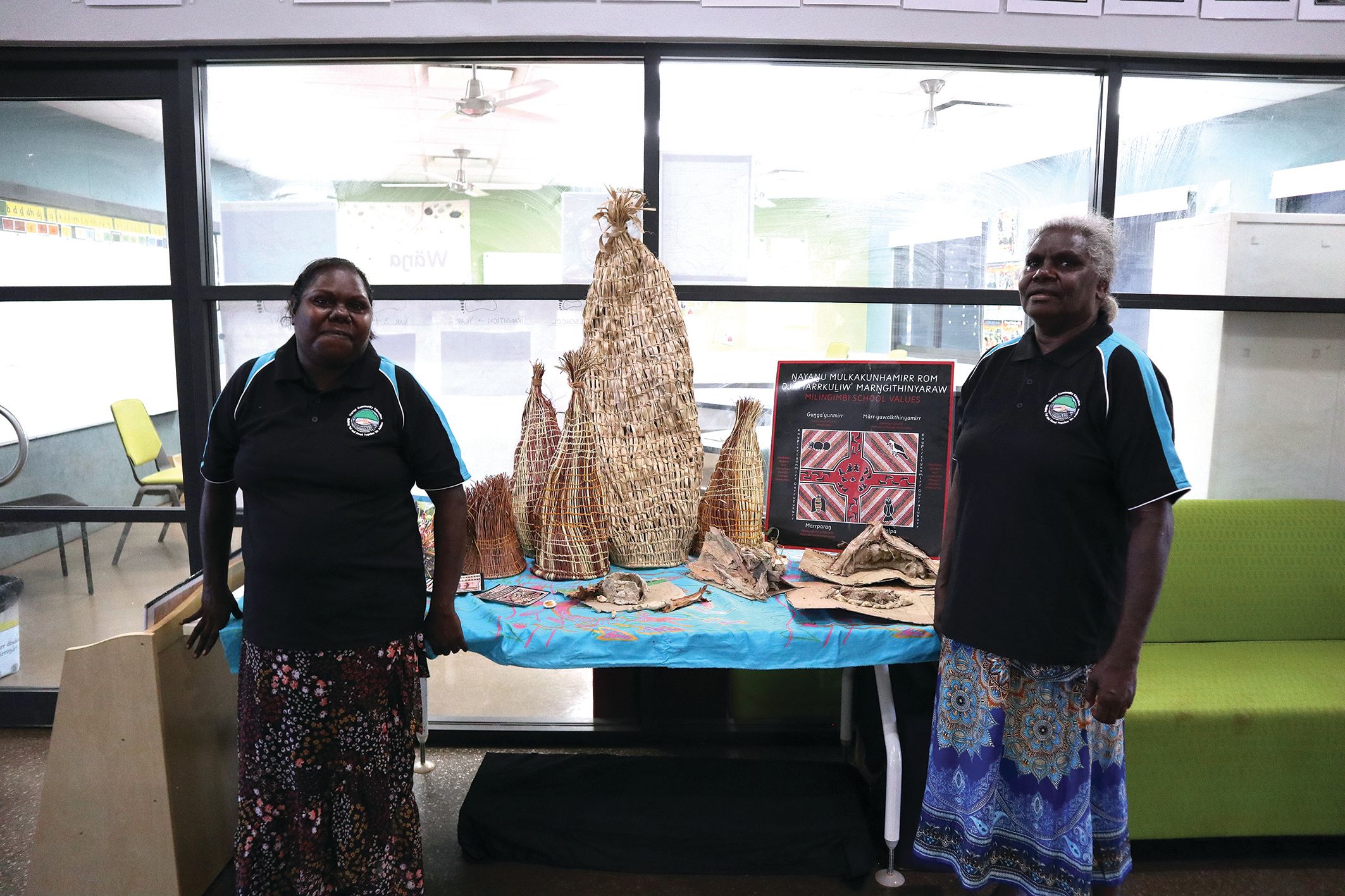 Janelle is a proud Yolngu person, born in Darwin and raised in Milingimbi where she has been working for nearly a decade as a teacher's aide. Now on her way to becoming a fully qualified
teacher through CDU, Janelle is set to make a positive influence on her community through her work at the Milingimbi school where English is the second, third or fourth language for most of her students.
"This scholarship will make a huge difference," said Janelle. "Teaching is my life, my pride and joy… I would like to become a teacher because I would like to show my community that anything is possible if you just believe in yourself."
Associate Vice-Chancellor for Central Australia Jay Walker said the scholarships would help students achieve their goals no matter their financial situation or where they lived.
"Living in the Territory often comes with barriers to education and work," he said. "This partnership can ensure that more students living and studying in remote locations have access to additional resources and support that are often required
while living remote."
CDU thanks Connellan Airways Trust for supporting our students and for sharing in our goals of becoming even more connected with the Territorians we serve, no matter their distance.
Leading the way in Innovation
Vanya Bosiocic is an early career researcher at Charles Darwin University and is currently undertaking her PhD studies in Remotely Piloted Aircraft Systems to improve health care delivery in remote regions of the Northern Territory. Her research is part of a bigger project called DronesForLife which was launched to integrate drones into remote healthcare delivery in the Top End.
With a passion for science, technology and STEM Vanya has turned her interest into a rewarding career as a science communication and partnership development specialist.
"My research focuses on the current challenges in accessing health care services, particularly medical items and vaccine in remote communities and how innovative technology like remotely piloted aircrafts can help fill this social gap in a real and practical way" she said.
Vanya has taken a long road to get to where she is today. Born in Bosnia and Herzegovina during the Bosnian war, Vanya arrived in Australia when she was 9 years old as a refugee.
"I have always had a determination and passion for developing a career that would help solve the most pressing challenges facing our world."
With this passion in mind, Vanya was excited to have been accepted into a Doctor of Philosophy degree at Charles Darwin University, and win the Higher Education, Minister of Women's Scholarship in 2021.
"The Minister of Women's Scholarship will increase my prospect of a bright future, and it will play a key role in shaping me into a successful person. By providing me with financial support, the scholarship will help me focus my time and effort on producing impactful research towards the development of future technological advancements in healthcare delivery."
"It will also open doors for expanding my professional networks and skills; and allow me to continue to devote my spare time to volunteering and giving back to the community. I am sincerely thankful for the scholarship and for supporting me in achieving my dreams."
Even as Vanya is receiving scholarship support, she is still thinking of how she can pay it forward.
"Being a woman in science allows me to help pave the way for future female leaders in STEM, inspiring other young women to go for it!"
Vanya believes there are so many opportunities for women to get involved in research. Her advice? "Be courageous and ask the difficult questions – because that is what drives science forward." Vanya also says, "Don't let anyone ever tell you that you can't do something."
"The drone industry is just emerging in Australia, and it's really exciting being a part of it as a female science scholar."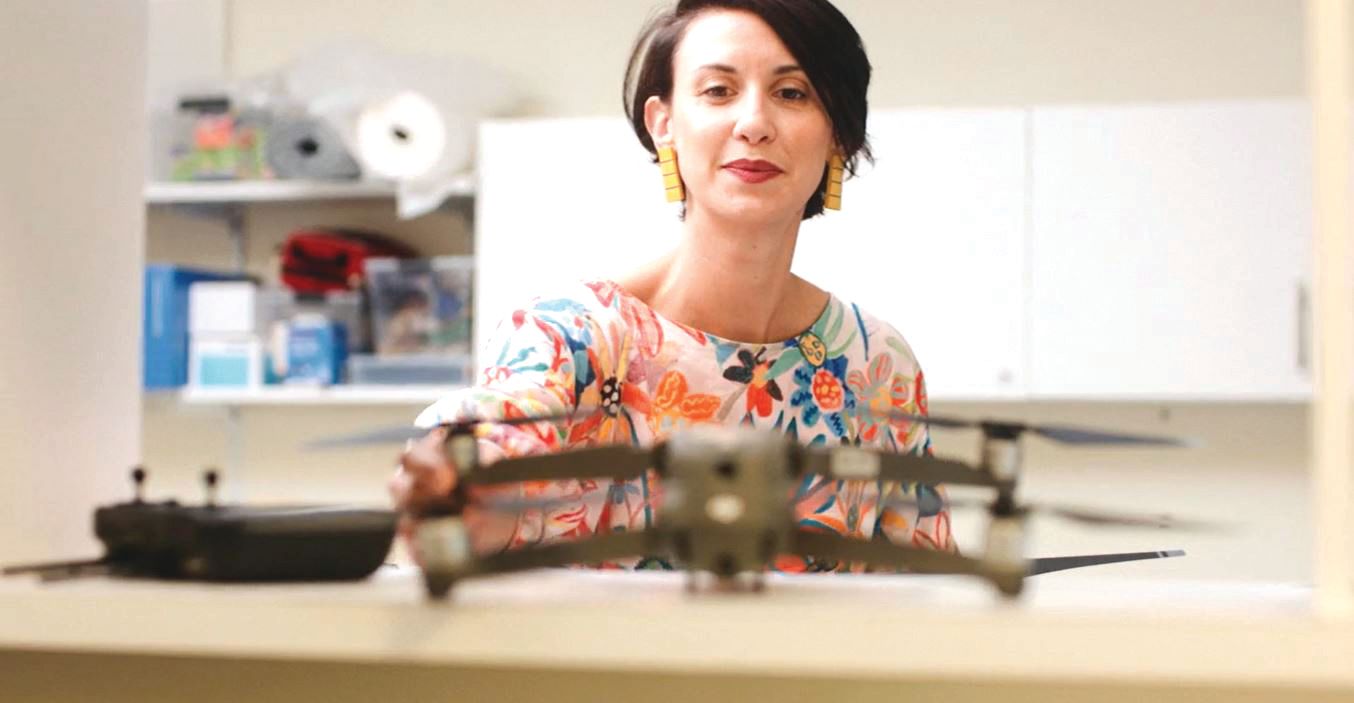 Leaving a Legacy of Change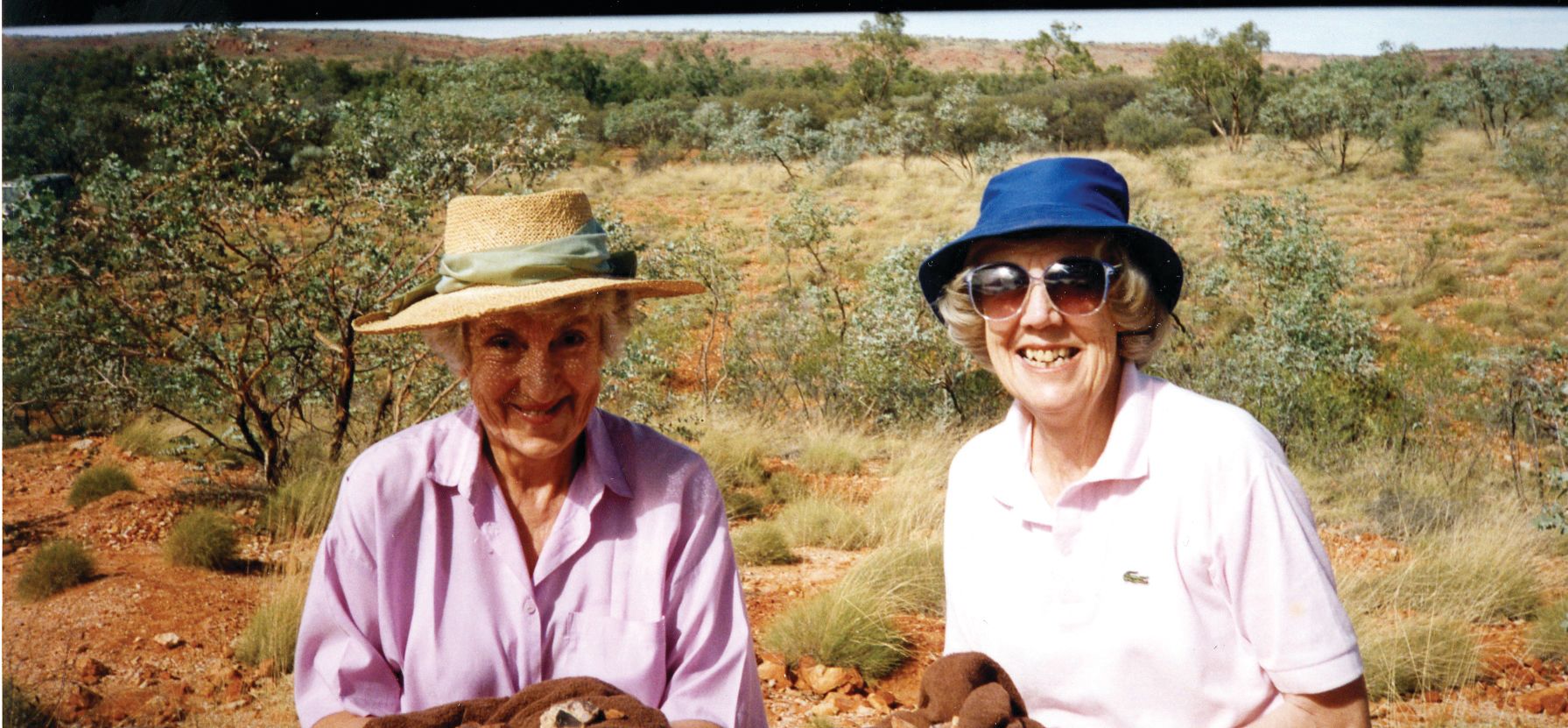 In 2015 Charles Darwin University received an unexpected $1 million gift.
Nancy Rosemary Kingsland, a long-time resident of Sydney, bequeathed this amount to CDU following her passing in 2015, aged 96. As advised by her solicitor, Miss Kingsland's donation was to be used for the recruitment and retention of remote First Nations students into higher education.
As it turns out, Nancy's bequest was actually a planned gift; decided between her and her late sister Alison Mary Jackson, who passed away at the age of 89 in 2012, just 3 years prior.
The sisters (Alison and Nancy) had previously met
with CDU's Director of Advancement in 2011 at which time they expressed a wish to make a meaningful contribution in support of First Nations students. The sisters had discussed options and expressed a desire to help First Nations people with a focus on return to country.

After this meeting the women apparently made a pact
to support their shared passion and instructed their solicitors accordingly. CDU only became aware of their intentions after Nancy's death, when the sister's final wishes were realised in the form of the bequest.
"Gifts of this magnitude have the power to make transformative and generational change. The impact can be immense" said Simon Matthias, Director of Advancement at CDU.
The sister's bequest will support scholarships for many, many years to come and will enable the recruitment, retention and return of First Nations students from regional and remote communities into undergraduate and post-graduate courses in the areas of Nursing, Primary Health and Land Care Management.
For more information about CDU's Bequest Program and to find out if a bequest is something that is right for you – please contact the CDU Bequest Manager by email: advancement@cdu.edu.au
Transforming Lives
The Molly Wardaguga Research Centre was established in April 2019 and is dedicated to the late Molly Wardaguga, Burarra Elder, Aboriginal Midwife, Senior Aboriginal Health Worker, and founding member of the Malabam (now Malal'a) Health Board in Maningrida, Arnhem Land.
Molly was an important contributor to the Australian discourse regarding the importance of Birthing on Country; a metaphor for the best start in life for Aboriginal and Torres Strait Islander babies and their families.
Molly's work and mentoring in Aboriginal health and research; and maternal and infant health, in particular, has galvanised many advocates to improve maternity services for First Nations Australians.
The Centre's mission is to support women's cultural and birthing aspirations, especially in remote locations which includes promoting Birthing on Country.
A significant bequest from Alison Mary Jackson and Nancy Rosemary Kingsland has been directed to fund two Indigenous PhD students at the Molly Wardaguga Research Centre, for up to four years.
CDU manages a number of similar bequest and endowment funds to support students with scholarships and prizes, including the Edgar Dunis Scholarship for Art, the Sandy Nairn Memorial Scholarship Fund, the Garth and Lorna Robertson
Scholarship in Social Sciences, and the ACS Indigenous IT Scholarship.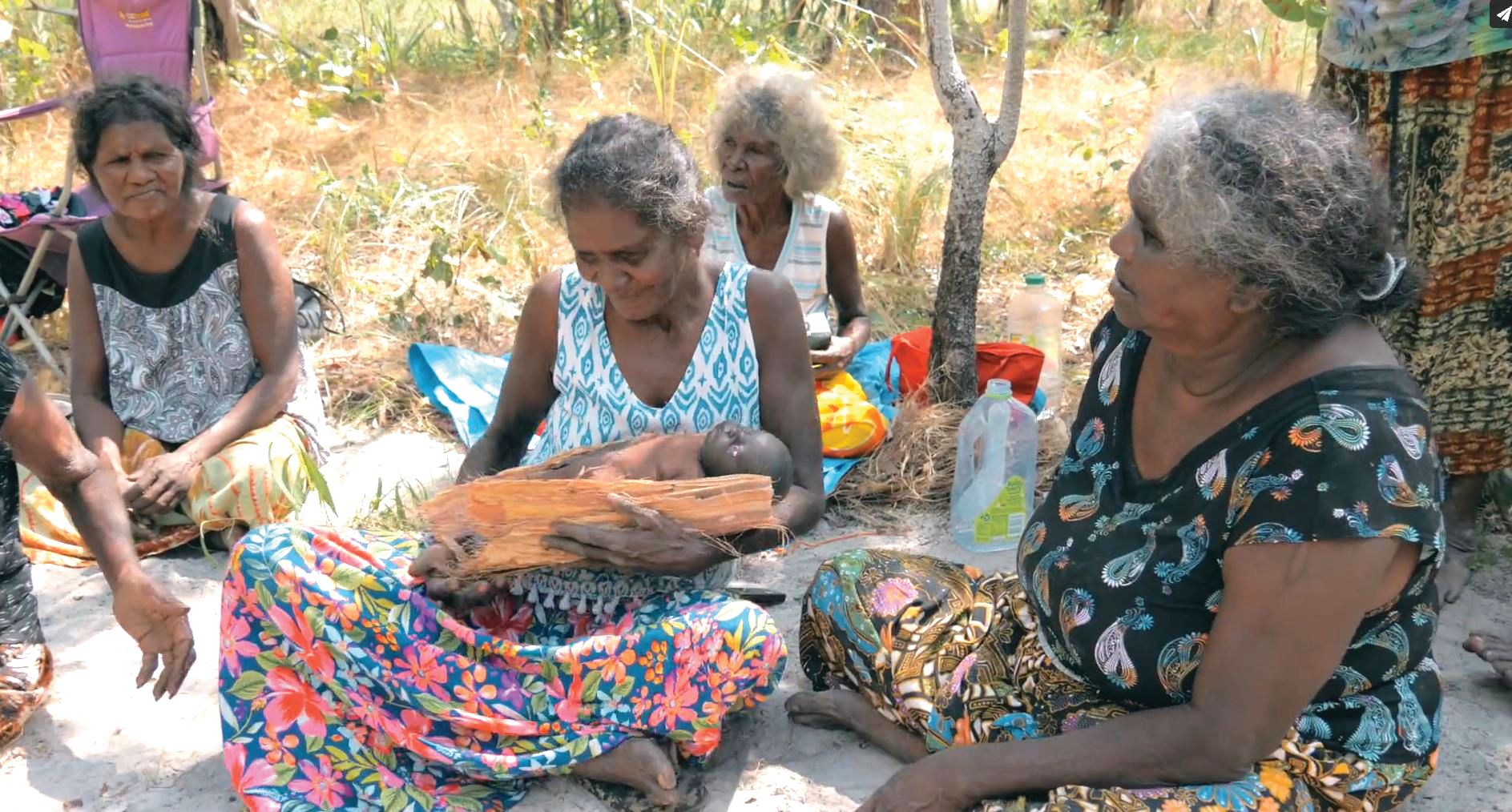 Helping students Thrive,
not just Survive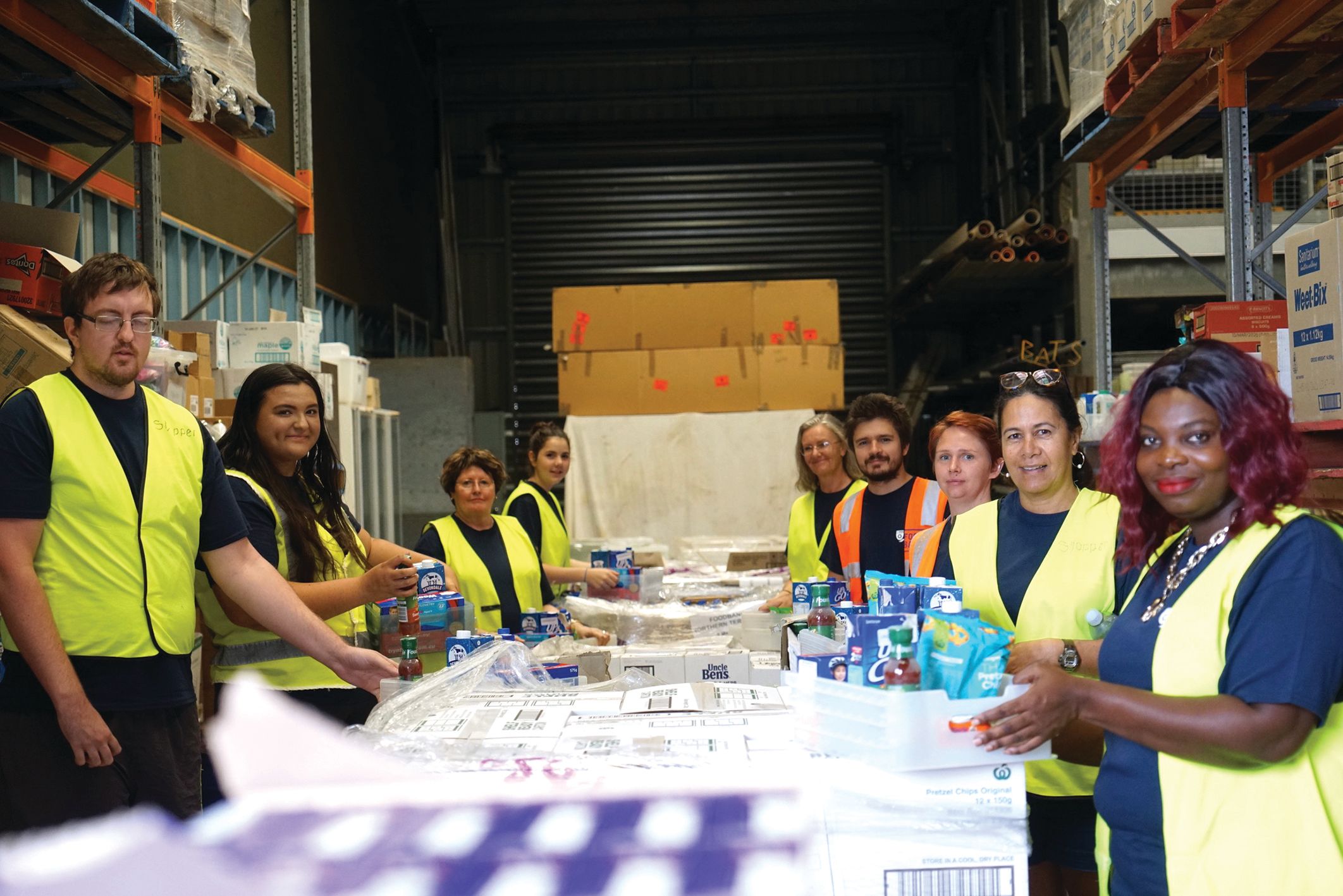 In the immediate aftermath of the on-set of the COVID-19 pandemic, approximately 70% of CDU students had their employment situation adversely affected. 50% reported being stood down and another 20% experienced a reduction in hours. Many did not qualify for welfare support from the Commonwealth Government, and as a result these students experienced severe financial hardship.
In response, CDU enlisted the help of key partners and engaged with the community to provide approximately $1.2M in emergency assistance to CDU students.
On 3 April 2020, CDU launched the Emergency Student Appeal, which generated a heartfelt response from the CDU community.
Our supporters, staff, alumni, business partners and students contributed $100,000 including a generous donation of $39,000 from Newmont Australia. The CDU Foundation also provided a staggering $550,000 from the Emerging Needs Fund, totalling $650,000 to support CDU students in need.
CDU's quick response was unmatched by any other Australian tertiary institution at the time and our swift action proved crucial in supporting our struggling students. These CDU programs have since received recognition through several award nominations, including the 2020 Australian Financial Review Higher Education Awards.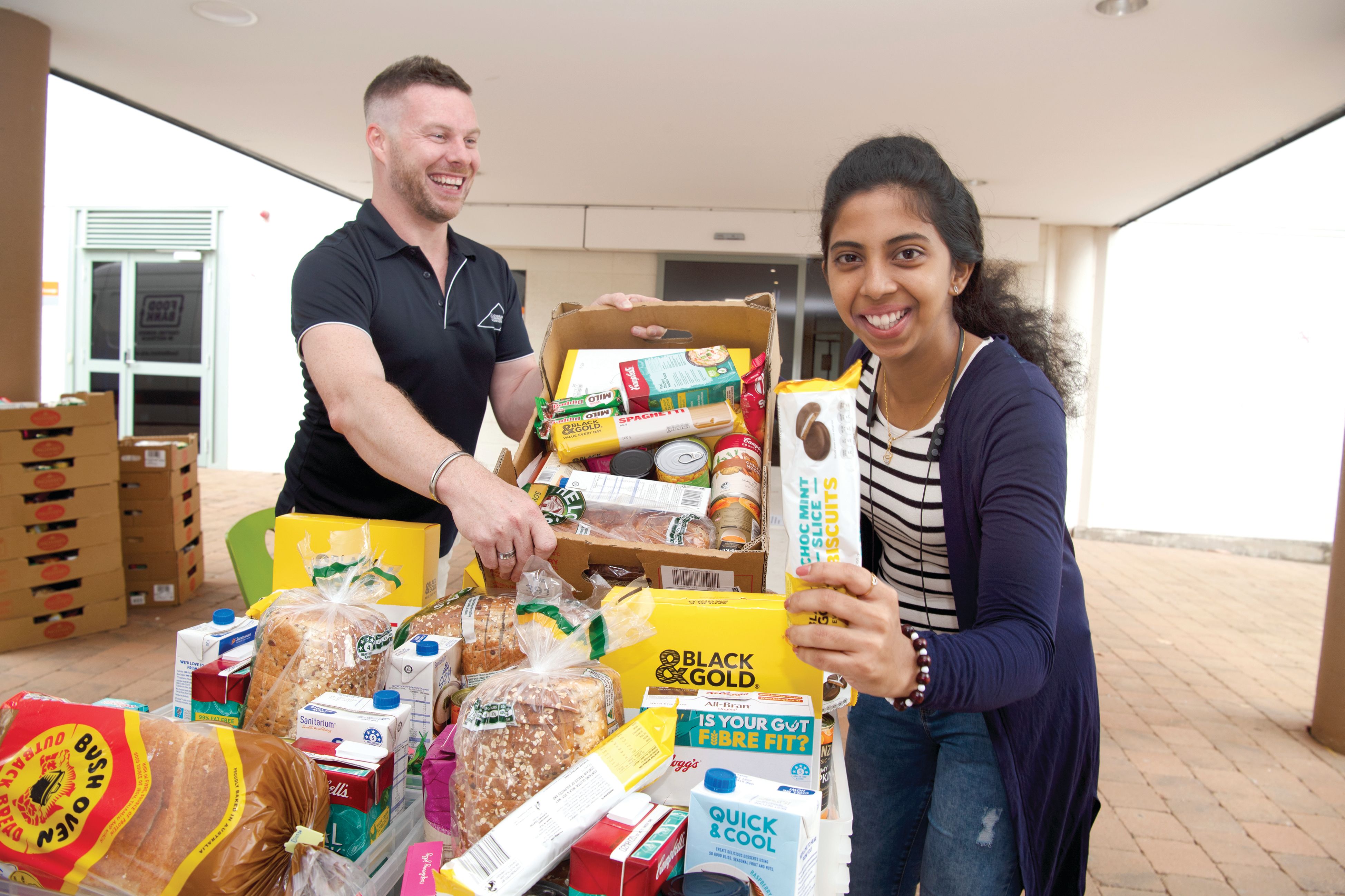 Your donations supported four major initiatives
1. Food parcel program in partnership with Foodbank NT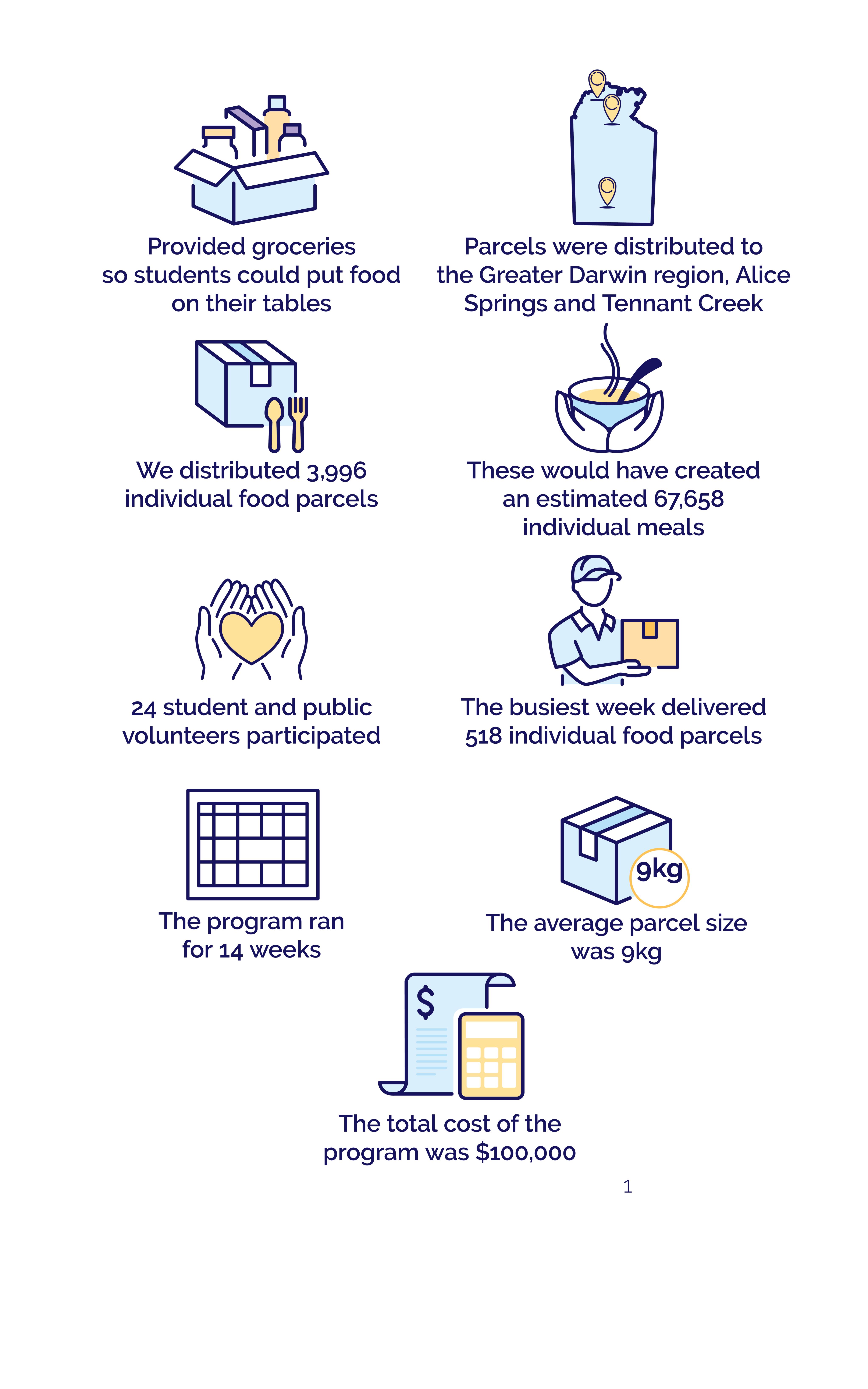 2. CDU COVID-19 Student Assistance Grant - This Program assisted students experiencing financial hardship.

3. CDU COVID-19 Tuition Scholarships - This was a financial aid scholarship, provided to help students with the cost of their courses.
4. Funds provided to support the establishment of the Kindness Shake Inc.
A community-led initiative which emerged in the initial days of the first NT lockdown of 2020.
Kindness Shake's aim is to provide support to NT international students and temporary residents affected by COVID-19.
The Kindness Shake Inc. was established at the onset of the pandemic by a group of CDU International Students, Alumni and other community members during the first lockdowns experienced in the Northern Territory, in April 2020.
Within a week of the World Health Organisation declaring a pandemic, the Kindness Shake had begun work and partnered with local restaurants to provide hot meals once a week to students. The restaurants, which were closed to the public, donated their unused food stocks, which in some cases, supported those same individuals that the businesses were forced to stand down. In 2020, Kindness Shake supplied students in need with over 5,000 free meals.
Now incorporated as a not-for-profit organisation and charity, Kindness Shake continues to operate today as a community-led initiative providing support to NT international students and temporary residents affected by COVID-19 through their food service program, employability workshops, professional
development, wellbeing programs, social events and cultural festivals.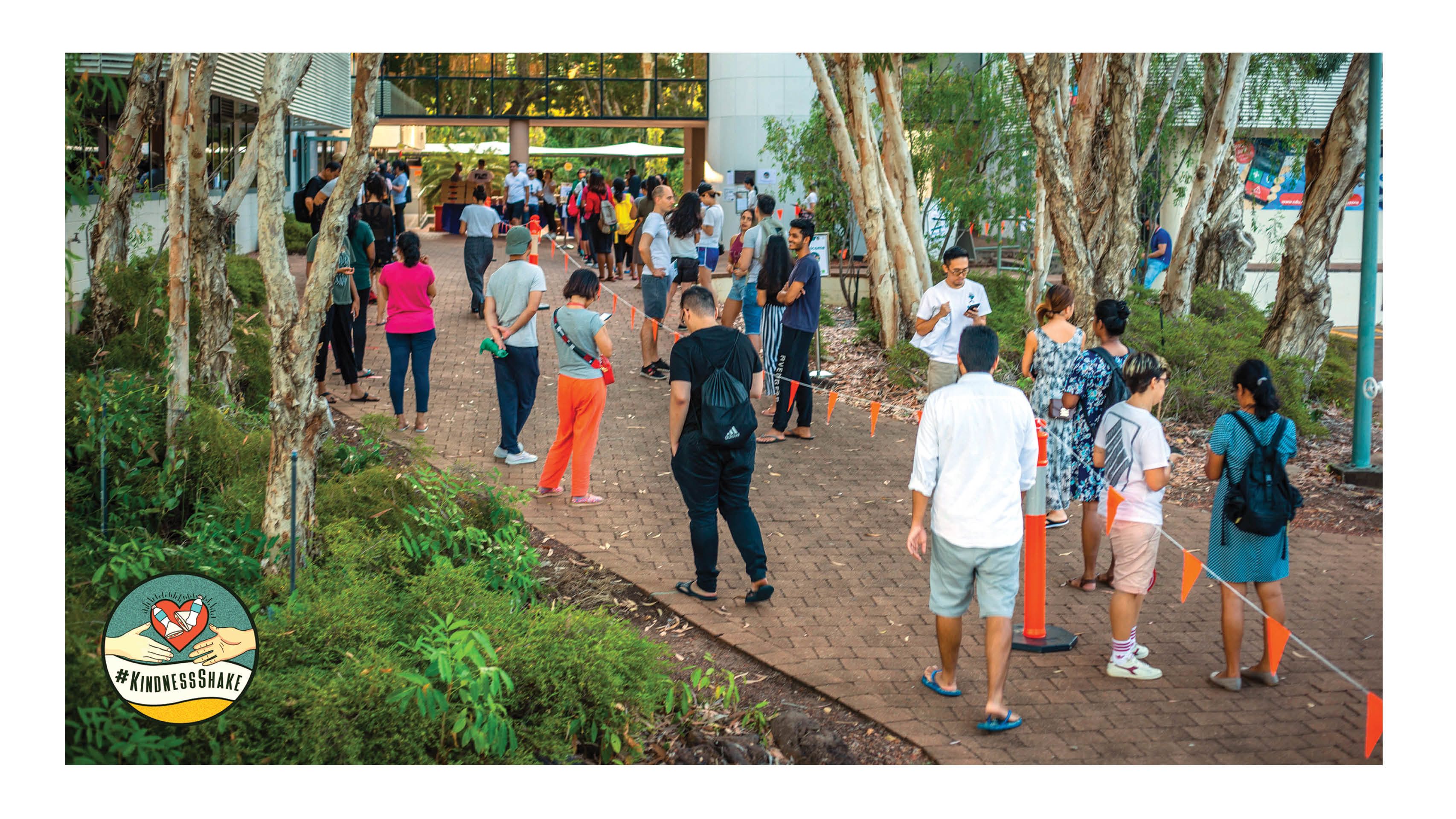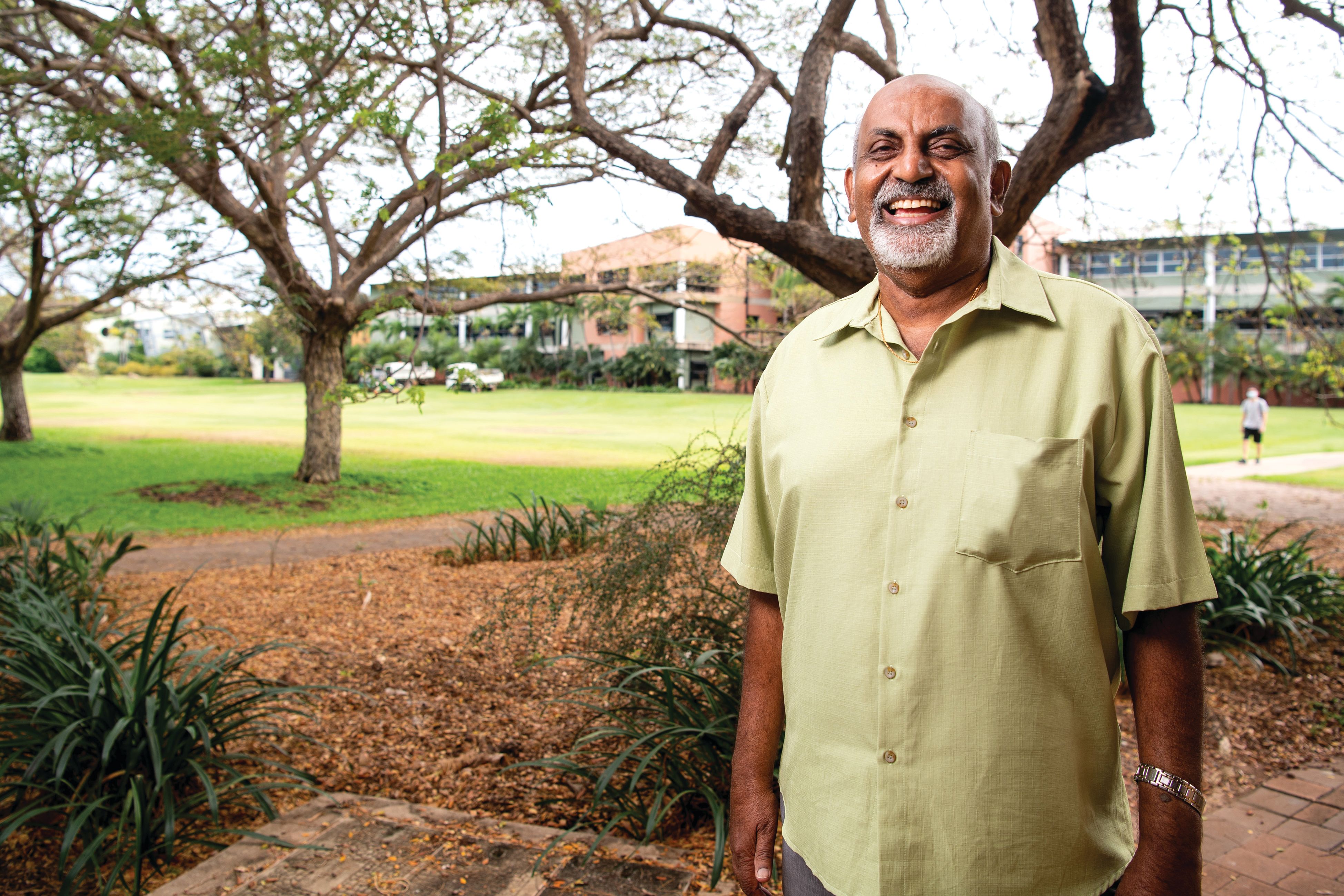 Dr Sabaratnam 'Prath' Prathapan is a CDU Alumnus whose main passions are educating young engineers and helping his community. This year, he has put his two passions to work in the establishment of the Sabaratnam Prathapan Scholarship.
"Education is important for young people, which ultimately makes society richer" said Prath.
Prath is a two-time graduate of CDU, with a career spanning the entirety of CDU's unique history. He has contributed to each stage of the University's evolution and now, after more than four decades of teaching at our institution he has retired as CDU's Adjunct Associate Professor of Engineering.
"Through all these years, this institution has been a part of my life, since coming here in 1978 …. I couldn't have asked for more during my career. I might be the longest working teacher in this institution!" laughed Prath, who has taught for 43 years consecutively, even when he held the position of Deputy Vice-Chancellor, Vocational Education and Training. "I kept teaching the whole time, even when I left CDU to work full time in NTG – I kept teaching one subject, simply because I love it."
In addition to teaching and inspiring young engineers, Prath has remained equally committed to the greater Darwin community, as an active member of over 50 committees and local groups. Through his service activities he has developed several initiatives that focus on equality and inclusivity and is passionate about supporting refugees and the under-privileged.
Prath also almost single-handedly secured funding and project managed the construction of a Hindu temple and community hall in Malak, located in Darwin's northern suburbs.
His work and efforts have been recognised and awarded accordingly. After 35 years of service through the Darwin Rotary Club, Prath was appointed as Rotary District Governor. He was also recognised by former Chief Minister Shane Stone for 20 years of service to the Northern Territory.
To commemorate his long association with CDU and Rotary International, whose motto is 'Service above Self', Prath has committed to funding the Sabaratnam Prathapan Scholarship, which over the next ten years, will support Engineering and Information Technology students who are experiencing social disadvantage or financial hardship. "I wanted to give back to the institution that gave me a lot of opportunities", Prath said.
In 2021 CDU recognised Prath's commitment to the University and its students by awarding him an Honorary Doctorate at the May Graduation Ceremony as well as the Alumnus Award for Community Service at the Alumni Awards Dinner held in October.
Although Prath is staying busy with all of his community engagements, still leaving CDU is bittersweet for him. "The thing I will miss the most is the people and the interaction with the young mind. Wherever I go I run into people I have taught."
Inspiring a Community of Giving
CDU staff are also generously supporting CDU programs, as well as external charities, through the CDU staff giving program, CDyou.
CDyou allows staff to effortlessly donate pre-tax dollars through payroll deductions to support CDU programs and our charity partners. One of the great features of CDyou is that the University matches dollar–for–dollar any staff donation towards internal activities, meaning the impact of giving is doubled.
Marissa Briston, Manager, Student Recruitment and Events is an enthusiastic contributor to the program. "I chose to participate in the CDYou staff giving program as I am passionate about education and the opportunities it can offer people. It is a great way to provide regular support to either students or initiatives that encourage and promote further education. As my contribution is matched by the University it means more students will benefit in the long term", she said.
Charities including the Black Dog Institute, Foodbank NT, No More and Bridging the Gap Foundation are also well supported.
"One of the key objectives of the staff giving program is to promote an internal culture of giving within the University. For this reason, we were keen to include organisations external to CDU to also be beneficiaries of staff support." said Simon Matthias, Director of Advancement at CDU.
Since CDyou's launch in 2018, more than $157,000 has been donated to internal CDU initiatives and external charities.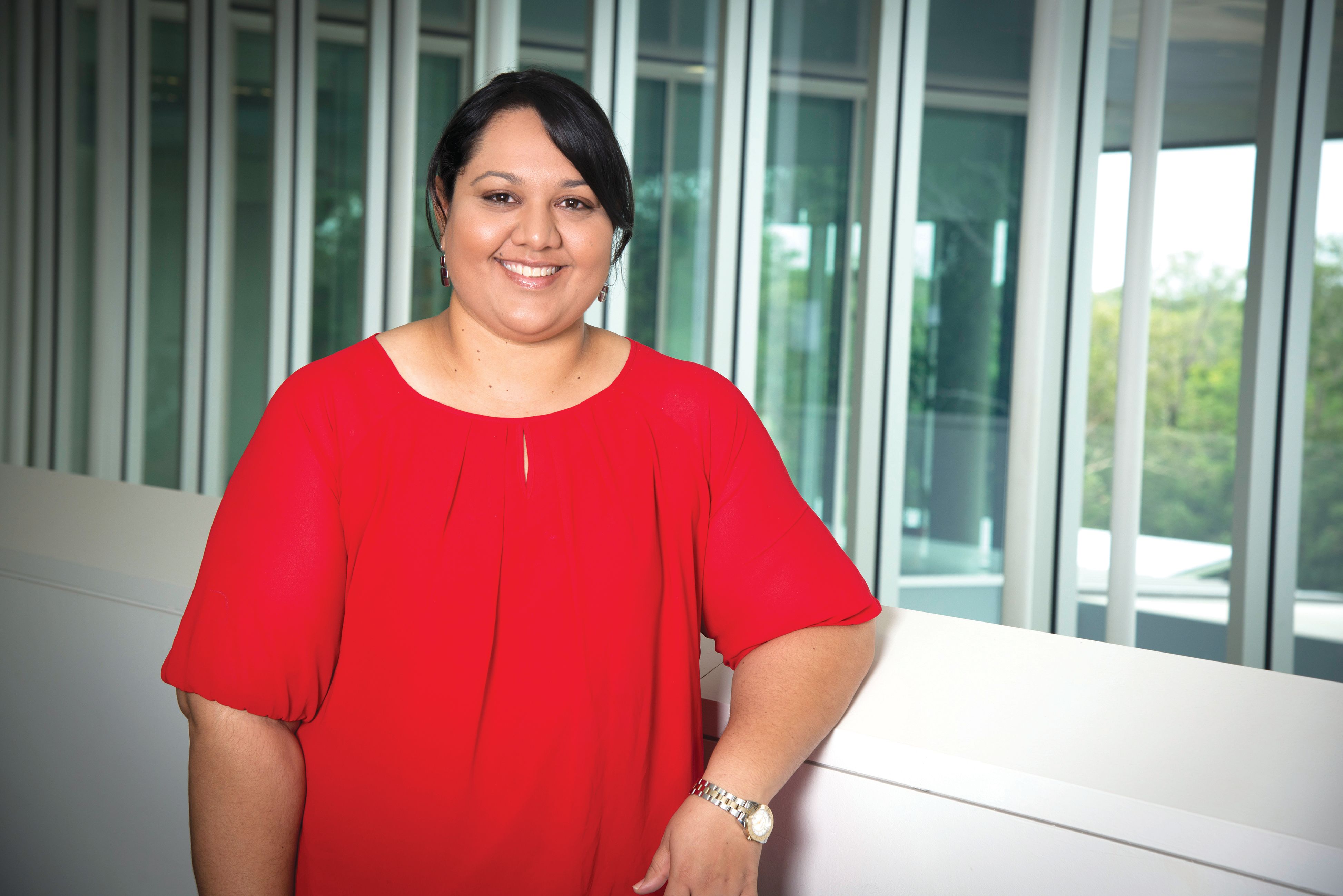 Thank you
To all our donors, supporters, mentors,
ambassadors, volunteers, champions,
influencers and friends - Thank you for your
support of Charles Darwin University.

Your generosity and spirit are transforming
lives and making an impact across our
University, community, and broader society.

There is no CDU, without YOU.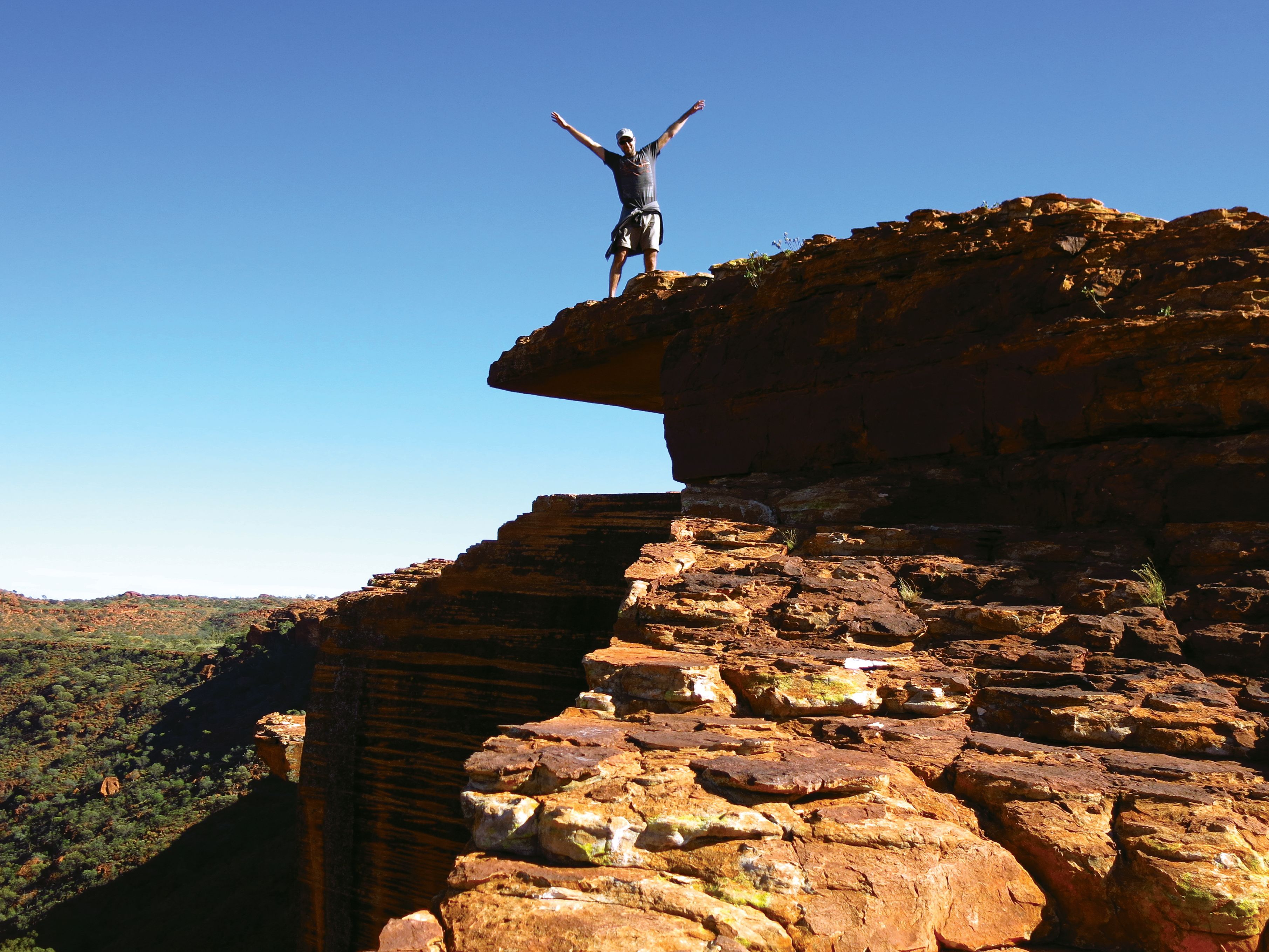 Staying Connected
At Charles Darwin University, we believe a new world university is one built on social justice, sustainability, creativity and collective effort.
A place where everyone can follow their passion to make things better — however big or small. We strive for excellence, integrity, accountability and equality of opportunity for all. We value and respect the place, history and culture of First Nations Australians.
Your support assists the University in bringing people together to use knowledge to help shape a brighter future.
Your support matters, and we thank you.
GIVING ONLINE
Support a range of College and University-wide
priorities and initiatives by giving online:
BEQUESTS
Including the University in your Will is a way of providing lasting support for our work and our students beyond your lifetime. If you have included CDU in your Will, or are wondering if bequest giving is right for you, please contact us at:
Email: giving@cdu.edu.au
Phone: +61 8 8946 7665
DONATING TO THE UNIVERSITY THROUGH PROGRAMS AND SCHOLARSHIPS
If you are thinking about a more tailored gift that could make an important difference, please contact:
Email: advancement@cdu.edu.au
Phone: +61 8 8946 7665